ZM basket centrifuge
Efficient cleaning – Intuitive, robust and semi-automatic if required
With a basket centrifuge from the ZM range, you get a robust and easy-to-operate unit for cleaning up to 1,000 litres of process water per hour. Separate up to 14 litres of sludge in a single cycle! The sludge basket is removed and emptied manually. A PLC is available for semi-automatic operation.
Centrifuges in two configurations
The ZM basket centrifuge is available in two configurations to meet your requirements. The ZM 03-ECO 1 is perfectly suited for use on a single mass finishing machine in standard applications and island solutions. For two to three mass finishing machines, the ZM 03-FL is the ideal choice. You can of course retrofit application-specific options like a pump station and recooling unit.
The benefits at a glance
Centrifuges with up to 2,012 times the acceleration of gravity
Up to 14 l (19 kg) of sludge per cycle
Up to 1,000 l of process water per hour
PLC for semi-automatic operation
Two configurations:
ZM 03-ECO 1 for 1 mass finishing machine
ZM 03-FL for 2–3 mass finishing machines
Technical Specifications
| | ZM 03-ECO 1 | ZM 03-FL |
| --- | --- | --- |
| Capacity (l/h) | 1,000 | 1,000 |
| Sludge volume (l) | 14 | 14 |
| Centrifugal rating (g) | 2,012 | 2,012 |
| Mud water tank (l) | 200 | 300 |
| Process water tank (l) | - | 150 |
| Overall dimensions (mm) (LxWxH) | 1,400 x 800 x 1,750 | 1,400 x 1,200 x 1,750 |
| Connected loads (kVA) | 11 | 11 |
| Motor power average (kW) | 1.5 | 1.5 |
Links
Sales Manager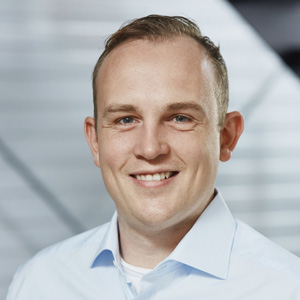 Nico Albrecht
Mass finishing, process water and blasting technology sales
+49 (0) 2129 571-225